Link Building
Link Popularity refers to the number of links pointing TO your site FROM other sites on the Web. Search Engines, including Google, interpret these links as 'votes' of popularity or confidence in your website. The more quality links which your website has the more authoritative the Search Engines will think that your site is.
When it comes to ranking websites on the Search Engines Results pages, the number of inbound links is one factor which will be taken in to account.
Building these links is one of the most important factors in improving your website's Google PR and helps to improve your website optimisationand get your website to the top on search engines' results pages.
Building links through reciprocal link exchanges is a simple but time consuming website promotional tool. If the inbound links are not from quality website the exercise might also be a waste of that time!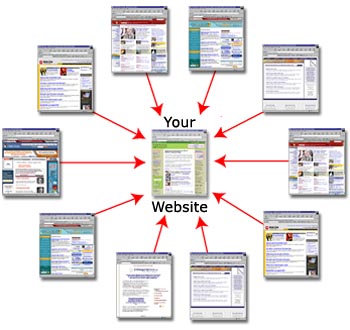 If done correctly, increasing the number of inbound links to your website will:
Increase your site's Google Page Rank
Improve your visibility in the search engines.
Provide an added resource to your website.
May increase traffic to your site.
Could save you a lot of advertising money.
Save you time.
Unfortunately, while the links themselves may be free, there is a cost to getting them in terms of TIME. It takes time to:
Develop meaningful content
Publish it
Contribute to online fora
Syndicate your content.
Link building is time consuming for an individual web site owner. However, Croan.ie offers link building services which can help.
Call us to discuss your website's requirements.