Website Optimisation, Search Engine Optimisation (SEO) & Design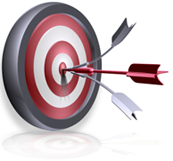 Croan.ie offers Search Engine Optimisation (SEO), e-Business consulting, website design, web development, web site hosting and website optimisation services in Ireland from our offices in Kilkenny, Waterford, Cork and Carlow. We are dedicated to providing high-quality professional website design and website optimisation services, regardless of the size of your business or project. As part of the Croan.ie Web Design service we can also provide website & email management and web hosting.

We provide
Guaranteed

Website Optimisation & Search Engine Optimisation Services!

That's right, we guarantee that you will see improvements in the search engine ranking of your website following our website optimisation. Better search engine ranking and more visitors to your website- guaranteed! Read more about how to improve the performance of your website on our guaranteed search engine optimisation services page.

Useful Website Design & Website Optimisation Articles and Papers
We have developed a wide variety of papers and other reading material to help you make sense of the Internet, the website design process, website optimisation, Search Engine Optimisation, SEO and online marketing.

Web design / Optimisation / Marketing
Our web site design, website redesign, search engine optimisation and web site hosting services are customised to help our clients utilise Internet based technologies to grow their businesses in Ireland and around the World. Website Optimization will bring visitors to your site who are actively searching for your products! Our SEO services are based in Kilkenny.

Is your website working for you? Do you need a new website?
Is your current website attracting enough visitors? Are those visitors buying online or contacting you?
Do you need a new website or a redesign of your existing site? Croan.ie can redesign your existing website.
Website optimization
(WSO) is the process of reducing a web site's size and complexity to maximize website performance. Website
optimization
can also include search engine optimization which improves a website's performance in the Search Engines. Pay per click optimization to maximise the performance of a website's Ad campaigns and conversion rate optimization (getting more traffic to your website and sales from the website). Optimization should be a part of your overall website redesign process. Croan.ie offer expert website optimization services (website optimisation). Our SEO services are offered from our office in Kilkenny (see SEO Kilkenny for further details).